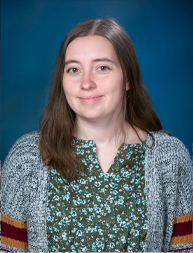 Samantha Bowles, Middle School Math & Science
sbowles@grace-school.net


Mrs. Bowles is a graduate of Liberty University where she earned both her Bachelor of Arts in English and her Master of Arts in Interdisciplinary Studies, concentrating in English and History. She has several years of teaching experience in a variety of grade levels and subjects in both private Christian school and public school settings. She feels especially called to teach and mentor young students, encouraging them to discover the unique gifts, talents, and purposes that God has given each of them to use for His glory. Aside from teaching, Mrs. Bowles enjoys creative writing, reading, art, traveling, and spending time with family. She is also a published author who loves to write faith-based fiction. Mrs. Bowles and her husband, Andrew, both have a heart for ministering to middle and high school students, and together, they serve as youth leaders at their church, Poplar Springs Baptist.