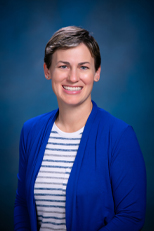 Erica Woods, Teaching and Administrative Assistant
ewoods@grace-school.net


Mrs. Woods graduated from Virginia Commonwealth University with a Bachelor of Fine Arts degree in Interior Design. A life long resident of Mechanicsville, she spent the first 15 years of her professional career working for her family's construction business, EJ Wade Construction. During that time, she also homeschooled her children. Her love for the Lord, education and administration brought her to Grace Christian School. She is married to her high school sweetheart, Thomas, and they have three children. Their eldest is adopted from Niger, Africa. They are active members of their church, Mechanicsville Christian Center. Outside of work, she enjoys spending time with friends and family, playing games, watching movies, listening to music, being around the water and exercising.