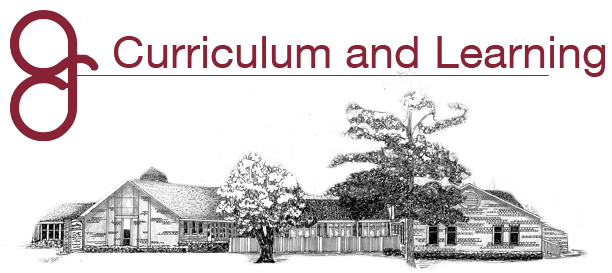 Grace Christian School provides an academic program that promotes student excellence. We recognize the need for individualized attention; therefore, classes at GCS are intentionally small and focused. We embrace our role as educators. Administrators and teachers know each student and are aware of individual learning styles.
Separating GCS from other private schools is our Christian foundation and faith. We are proud to integrate a Christian world view into each of our classes. Each morning begins in God's Word and with prayer. Student-led chapel is held weekly.
Our core academic courses are instructed using both Christian and secular texts and resources. Our primary core resources are from Houghton Mifflin Harcourt (HMH). Book fees provide students access to traditional hardback textbooks as well as online virtual textbooks. The virtual texts have become a parent and student favorite as the wireless technology lightens backpacks and provides additional enhanced learning opportunities as well as a plethora of home support resources. 
GCS believes it is essential for high school language arts students to read and study classical literature. High school students complete novel studies of works by authors such as Shakespeare, Steinbeck, Fitzgerald, Lee, Salinger, Hawthorne, Homer, Dickens, Austen, etc.
Laboratory experiences in high school science courses are essential and required by colleges and universities. To meet the laboratory requirements of the high school biology, chemistry, and physics coursework, GCS has partnered with the Landry Academy to provide this interactive experience and to satisfy all laboratory science requirements for our high school students.
Specialized learning opportunities are also available at GCS in many subject areas: Bible, technology, personal finance, physical education, Spanish, art, music, and drama. To support the course work of these courses, some of the resources used are as follows:  J. Warren Wallace, Cold Case for Christianity; Dave Ramsey, Foundations in Personal Finance—High School Edition;: Faith Quest, Dr. Sharon Berry and Dr. Ollie Gibbs; and Sue Boe, Total Health---Middle School and High School Editions.
Lastly, GCS does not adhere to Common Core State Standards (CCSS) or purchase recommended CCSS resources. Text selections and resources are given significant thought and consideration. Selections are made based on curricular quality and enrichment.
---