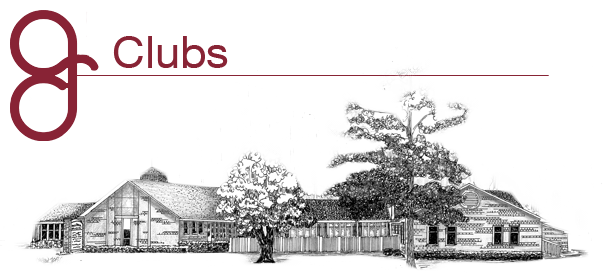 GCS provides opportunities for students to increase their experience and knowledge in areas they find interesting.  All of the clubs available to students are designed to expand their interests, build leadership skills, and encourage Christian fellowship.  Details and meeting dates/times for all clubs and sports are noted below. Students are encouraged to pursue their interests and/or try something new!

SERVICE CLUB: "Best Foot Forward":  This club meets approximately once each month depending on our service project opportunities.  As soon as a date has been selected for each month, an email will be sent home. We will definitely participate in Operation Christmas Child again this year as well as other projects as opportunities arise.  Most of our meetings will give students a chance to earn community service hours.  If you can sew, we will need you this year as we will be working on "Hedgehogs for Hope."  New this year at each meeting will be a time of prayer for the needs of our school, community, nation, or any other concerns brought forward.  Looking forward to working with you to put your Best Foot Forward to shine the light of Jesus!


KINGS SPIRIT CLUB: We've got spirit! Yes we do! We've got spirit! How about you????
Join the GCS Kings Spirit Club as we coordinate activities to uplift and encourage the students and staff of GCS. Spirit days, athletic team support and teacher appreciation are just a few examples of how this club promotes school spirit. We will also dedicate time in each club meeting to pray for GCS and seek the guidance of the one true Spirit, from which all blessings flow!!


SPANISH CLUB:  Lima, lima and lima…..they all have a similar spelling and pronunciation, but there is a difference!!! Is it an animal, a bead, a city, a fruit, or a family name? Come to the Spanish Club to learn all about it!
This club is for people who want to try new things, learn about the Latino culture, and the sounds of the Spanish language. There will be cooking, arts & crafts, field trips, and learning about Latino music and dance. There is a maximum of ten students for this club due to space constraints in the kitchen. Some meetings may be longer to accommodate cooking or a field trip.
ART CLUB: Design, detail and drawing!
This club is for students who love art! Come and join us once a month for an art or craft project that we will complete at that meeting.
NATIONAL HONOR SOCIETY:
The National Honor Society (NHS) is a national organization established to recognize outstanding high school students. More than just an honor roll, NHS serves to recognize those students who have demonstrated excellence in the areas of scholarship, service, leadership, and character. These characteristics have been associated with membership in the organization since its beginning in 1921. High school students with a GPA of a 3.8 or higher are invited to apply to be a part of GCS NHS Chapter in May.

---