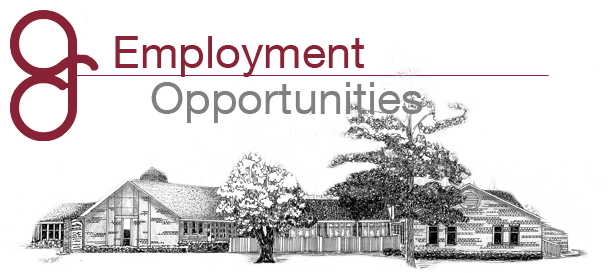 Thank you for your interest in employment at Grace Christian School. The success of our students depends upon faculty and staff. We are seeking applicants who are professionally qualified, love adolescents, and who, by the pattern of their lives, are Christian role models.
---
Openings for the 2022-2023 School Year
Grace Christian School is seeking to hire Substitute Teachers. Applicants must hold a bachelor's or associate degree. Substitutes report from 7:45 AM to 3:20 PM. The day rate is $80. For more information, or to schedule a phone interview, contact jembritton@grace-school.net.
---
Employment Application Documents:
Following a phone interview, all applicants must complete the Employment Application, Employee Grace Covenant and return these documents along with your resume to Grace Christian School, PO Box 215, Mechanicsville, VA 23111.