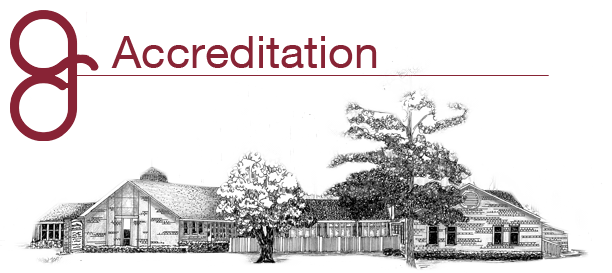 What is school accreditation? 
Accreditation is a voluntary method of quality assurance that was developed by American universities and secondary schools over 100 years ago. The purpose of accreditation is to distinguish schools aligning to a set of educational standards. For a school to earn accreditation status, the academic and elective programs, organizational structures, developmental responsiveness, social equities, and the community of stakeholders must be fully evaluated to determine how well the parts work together to meet the needs of all students. Grace Christian School has become a member of the Association of Christian Schools International (ACSI) accreditation organization. Beginning fall of 2015, GCS will begin working toward accreditation with a goal to be accredited by ACSI/AdvancED within three years, the 2018-2019 school year.

Will my child be accepted into college if they graduate from GCS before accreditation has been established?
Each year, colleges and universities receive applications for admission from students who were educated at home or attended non-accredited high schools. Oftentimes, these students must satisfy certain criteria in order to be considered for admission to a public two- or four-year college or university.  The greatest indicator of academic ability is SAT scores. Universities will use this assessment in an effort to make fair distinctions between the many high-achieving students with diverse educational experiences who apply for college acceptance.

What measures are being implemented at GCS to assist with admission into college?
Universities may request a list of the textbooks students used while attending GCS. The publisher, Houghton Mifflin Harcourt (HMH), is on the Virginia Department of Education list of adopted and approved state publishers. All of GCS's core academic texts are from this state recognized and approved publisher. Additionally, GCS retains all student exams from credited high school courses as additional documentation of a student's academic achievement.

Grace Christian School follows the Virginia Department of Education guidelines for required high school coursework to ensure all GCS students are adequately prepared for educational opportunities beyond high school.
---