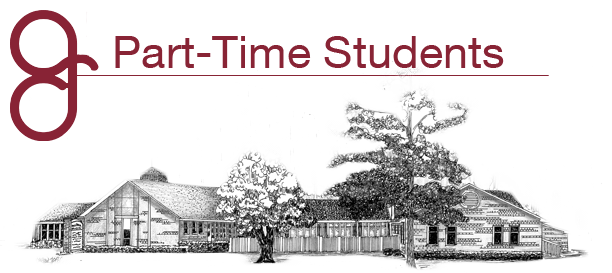 Grace Christian School is proud to offer enrollment to part-time, homeschooling middle and high school students.  Part-time students must adhere to the student policies and dress code as outlined in the GCS Student Handbook.  Part-time students are invited and encouraged to participate in GCS afterschool clubs and athletics. 
Part-time students attend GCS classes daily with their full-time peers.   Please see our master schedule here for class times.  On Wednesdays, GCS begins the morning with chapel.  Part-time students are welcome to attend.  PLEASE NOTE:  Our master schedule changes on Wednesdays to accommodate the chapel schedule.  For a copy of the chapel schedule, please click here. 
Part-time Tuition and Fees

Application Fee (non-refundable)
Due at time of submission
$150.00
Middle School Students
$955.00/ per class
High School Students
$995.00/ per class
Materials and Technology Fees
Due by June 8, 2018
$50.00/ per credit

High School Lab Science Fee
This fee is due at the end of the first semester.

$50.00/per class
*Other fees are applicable, including but not limited to, a school polo shirt, gym uniform and field trips.
---